My Services
I offer one to one bereavement counselling.
I work with employers and organisations offering one to one counselling.
I can work on a freelance daily basis or I can work with your company for a period of 3 months on a short term contract.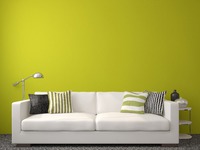 Counselling
One to one counselling. I offer both short term counselling (6 to 12 sessions.) Also long term open ended counselling.
I rent a counselling room at United Churches Healing Ministry, 78,New Street, Milnsbridge, Huddersifled
Working with Employers
I work with employers on a freelance daily basis or short contract basis for 3 months.
Helping employee retention and reduction of sick days.
Helping employees to discuss personal or professional issues to improve work performance.
Contact me
Phone:07789 442479
E mail:stefwalker@hotmail.co.uk
Counselling is not the right service for everyone. Sometimes Coaching is more appropriate to address issues such as low confidence,overcoming limiting beliefs,goal setting and action planning and motivation.The services I offer are below:-
A lack of confidence and poor self-belief can hold many people back from reaching their full potential.
Also obstacles such as limiting beliefs and poor motivation can be other stumbling blocks to progression.
Contact me for a free 30 minute consultation to take your life forward.
A life without a vision does not go anywhere. It has no direction.
Coaching looks at where you are now, where you want to be and the steps you need to take to get there.
Coaching looks at goal setting and creating your own personal action plan
Does your CV need updating?
Do you want to learn how to be more assertive?
In a career transition,need help managing this?
Want to perform better at interviews and learn to sell yourself?
I can help. Contact me for your free 30 minute consultation
First service
One off coaching session
Second service
Pay as you go coaching service
Third Service
Pay for a block of 6 sessions upfront